Hello Stampers
Yes the fun has begun!!! Our new Occasions Catalogue has begun on Tuesday 6th January along with the annual Sale-a Bration promotion. You remember what that means??? Yep lots of exciting free things on offer :) You can click on the Catalogue and Brochure pics to the right of this Blog to view online and download to your own computer for viewing every day!!
In case there was something you were meaning to get from the previous Holiday Catalogue and just ran out of time or forgot don't worry some of the items have returned and are still available. To view these products just click here
You can also order at any time through my online shop and have it all delivered direct to your door. Super easy and if you have any questions just email me at any time
Now that the new Occasions Catalogue has launched I have a few videos for you to watch to show you how gorgeous some of the new products are. Here are a few of my favourites including the Build a Bouquet Kit.
And my oh so favourite Designer Series Paper of all time in the Sale-a- Bration Brochure that you can get free when you place an order of $90.00.
I have made a couple of cards using this Specialty paper. It is quite a firm paper and fabulous to work with...loving it :):)
This card is using the flower, which I hand cut out, from the "Crazy about You" stamp set # 138859 and 'Sassy Salutations" stamp set for the greeting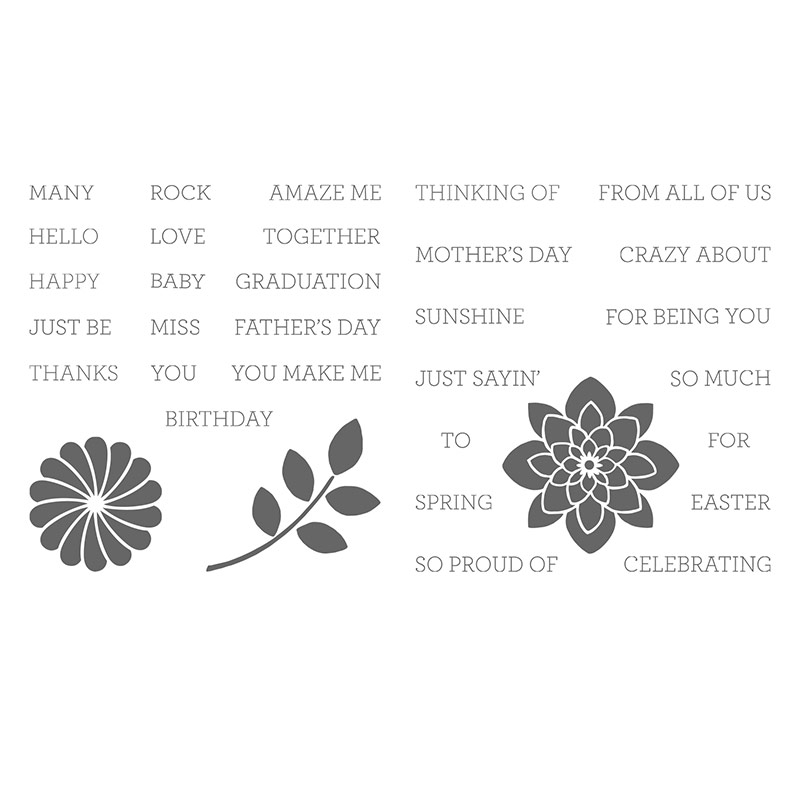 This one is also using a different flower from the same stamp set and punched out with the 1 3/4" Scallop Circle punch. The greeting is from the "Remembering your Birthday" stamp set # 131350 and inside the wording says "friends and fun and presents too......Happy Birthday"
The flowers are coloured using the baby wipes technique and Bermuda Bay, Pear Pizazz and Wisteria Wonder
ink refills
.